..
..
.
King John
A Study Guide
Cummings Guides Home..|..Contact This Site..|..Shakespeare Books
.

.

Study Guide Prepared by Michael J. Cummings...© 2003
Revised in 2010..©

.
Type of Work

.......King John is classified as a history play although it also qualifies as a tragedy inasmuch as it depicts the downfall of the main character.

Key Dates
.
Date Written: Between 1591 and 1598 (probably 1596).
First Printing: 1623 as part of the First Folio, the first authorized collection of Shakespeare's plays.

.......Shakespeare's source was The Troublesome Raigne of King John of England (Anonymous, 1591), which was based on accounts in The Chronicles of England, Scotland and Ireland (Holinshed's Chronicles), by Raphael Holinshed (?-1580?). Holinshed began work on this history under the royal printer Reginald Wolfe. The first edition of the chronicles was published in 1577 in two volumes.

.......England's King John was born in 1167 as the youngest of three sons of King Henry II and Eleanor of Aquitaine (Queen Elinor in the play). His brother Richard the Lion-Hearted, acceded to the throne in 1189, but envious John tried to usurp the kingship while Richard was fighting in the Third Crusade. After Richard died in battle in France in 1189, John inherited the throne.

Settings
.
.......The action takes place in England and France, between 1199 and 1216. Specific locales are King John's palace in London, a battlefield before Angiers (spelled today Angers) in northwestern France, an English castle holding the imprisoned Arthur, St. Edmundsbury in England, a battlefield in England, and a field and orchard at Swinstead Abbey in England.

Characters
.
King John: Mean-spirited son of King Henry II (1133-1189) and brother of the late King Richard the Lion-Hearted. John was born in 1167 and died in 1216, reigning as king from 1199 until he died by poisoning.
Queen Elinor: Domineering mother of King John and widow of King Henry II. Historians generally refer to her as Eleanor of Aquitaine, but she has also been called Eleanor of Guyenne, Éléonore d'Aquitaine, and Aliéonor d'Aquitaine.
Prince Henry: Son of King John.
Philip Faulconbridge: Illegitimate son of King Richard I, the Lion-Hearted, and Lady Faulconbridge. Like his father, Philip is a valiant warrior and serves England with great distinction.

Robert Faulconbridge: Legitimate son of Lady Faulconbridge and Sir Robert Faulconbridge. He claims lands held by his half-brother, Philip.
Arthur, Duke of Bretagne (Brittany): Nephew of King John and posthumous son of Geoffrey Plantagenet. The king of France maintains that Arthur (1187-1203), just a boy, is the rightful King of England.
Constance: Mother of Arthur who champions his claim on the English throne against Queen Elinor.
Rebels Against King John: Earl of Pembroke, Earl of Salisbury, Lord Bigot.
Hubert de Burgh: Chamberlain of King John.
James Gurney: Servant of Lady Faulconbridge.
Peter of Pomfret: Prophet.
Philip, King of France.
Lewis, Dauphin of France: Heir to the French throne.
Lymoges, Duke of Austria
Cardinal Pandulph: Pope's legate.
Melun: French Lord.
Chatillon: Ambassador from France to King John.
Blanch of Spain: Niece of King John. She marries the dauphin.
Minor Characters: Lords, citizens of Angiers, sheriff, heralds, officers, soldiers, messengers, attendants.

.
Plot Summary
By Michael J. Cummings...© 2003

.

.......King Philip of France delivers a brazen message to King John of England. It declares that the English crown and all of its possessions—including Ireland, Poitiers, Anjou, Touraine, and Maine—rightfully belong to John's nephew Arthur, the Duke of Bretagne (Brittany). At the English court in London, Philip's emissary, Chatillon, boldly declares that France will wage "fierce and bloody war" if John refuses to yield the crown to Arthur.
.......Arthur, just a child, is the son of John's deceased brother Geoffrey Plantagenet. John and Geoffrey's other brother, Richard I the Lion-Hearted (1157-1199), sat on the English throne from 1189 until his death in 1199 during a battle in France. It was Arthur's mother, Constance, who persuaded the French king to claim the English throne for Arthur. As a kind of stage mother, she is ever ready to bully, badger, and browbeat to further her son's career. And she has been quite successful in making her case on behalf of little Arthur. John is weak and cowardly, but he has a powerful ally: his domineering mother, Queen Elinor. She is as forceful in championing John as Constance is in championing Arthur. John dismisses Chatillon, warning him that England chooses war.
.......Meanwhile, a charming, happy-go-lucky fellow named Philip Faulconbridge presents himself before John to request that the king settle an argument. It seems that Philip Faulconbridge's brother, Robert, claims all of Philip's lands because the latter is a bastard and, therefore, not legally entitled to receive property. King John notices that Philip bears a remarkable resemblance to his late brother, Richard I the Lion-Hearted. (Philip is the illegitimate son of Richard I and Lady Faulconbridge.) John offers Philip a choice: Take the disputed property or claim as his father King Richard I. Philip chooses to be the son of a king. John then bestows on him the title "Sir Richard Plantagenet." However, Philip goes by a single name throughout the rest of the play: "Bastard." He is to take the field on John's behalf in the coming war against France.
.......In France, King Philip and his forces are besieging the English-held town of Angiers when Arthur and his mother, Constance, welcome Lymoges, the Duke of Austria, an ally of the French. (When he was the viscount of Lymoges—usually spelled Limoges—the duke was attacked by Richard the Lion-Hearted at the viscount's castle at Châlus after the viscount refused to surrender gold dug up by a French peasant. An arrow shot by one of the viscount's men killed Richard. (The account of this incident is not part of Shakespeare's play.)
.......However, in Act II, the oldest son of the King of France, Lewis, introduces the Duke of Austria as the slayer of Richard (Arthur's father) and says the duke has decided to fight for France to redeem himself. Young Arthur absolves the duke of any guilt, saying, "God shall forgive you Coeur-de-lion's death / The rather that you give his offspring life" (2.1.14-15). When King Philip prepares to bombard the town with cannon fire, Chatillon arrives from England. He tells the king to
Turn your forces from this paltry siege
And stir them up against a mightier task.
England, impatient of your just demands,
Hath put himself in arms: the adverse winds,
Whose leisure I have stay'd, have given him time
To land his legions all as soon as I;
His marches are expedient to this town,
His forces strong, his soldiers confident. (2.1.57-64)
.......Soon thereafter, King John and his army arrive, along with John's mother, Queen Elinor. Drums beat, heralding John's arrival for a parley with the French. The two kings—along with the would-be king, Arthur, and his mother, Constance—meet to voice their demands and grievances. While the kings and their representatives argue their claims, Elinor and Constance exchange insults:
QUEEN ELINOR Thou monstrous slanderer of heaven and earth!
CONSTANCE Thou monstrous injurer of heaven and earth!
Call not me slanderer; thou and thine usurp
The dominations, royalties and rights
Of this oppressed boy: this is thy eld'st son's son. (2.1.181-185)
.......Faulconbridge, hot to wield his sword for England, calls for all-out war, as does the Duke of Austria on behalf of the French side. As the armies prepare to engage, the citizens of Angiers propose a settlement sealed by a marriage. John's niece Blanch, the daughter of the King of Spain, should marry Lewis, the oldest son (dauphin) of the King of France. Lewis and Blanch are both present. Thus, France and England would become "in-laws" and friends. The two kings endorse this agreement. However, the Bastard disapproves of the plan, believing it will only cause more trouble in the end. Constance, too, disapproves. Her son, after all, will lose the throne. Nevertheless, the marriage takes place.
.......By and by, Cardinal Pandulph, an envoy from Pope Innocent, arrives to confront King John on an ecclesiastical matter. It seems the king opposes the pope's choice of Stephen Langton to be Archbishop of Canterbury. King John tells Pandulph that as King of England he holds supreme authority in his realm and pays no heed to the demands of the Vatican. John says:
Tell him this tale; and from the mouth of England
Add thus much more, that no Italian priest
Shall tithe or toll in our dominions;
But as we, under heaven, are supreme head,
So under Him that great supremacy,
Where we do reign, we will alone uphold,
Without the assistance of a mortal hand. (3.1.158-164)
.......Philip, shocked that King John would oppose the will of Pope Innocent, says, "Brother of England, you blaspheme in this" (3. 1. 167). The cardinal then wields a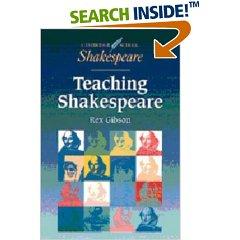 fearsome weapon of the Vatican: He excommunicates John, barring him from participating in church rites and receiving the sacraments, such as Holy Eucharist, and disqualifying him from Christian burial. (Cut off from the church's salvific powers, an excommunicated person risks loss of heaven. The purpose of excommunication is to force a sinner to acknowledge his errors in order to allow him to return to full community in the church.) Philip, not wishing to risk the wrath of the church, sides with Pandulph.
.......Thus, John and Philip are again at odds and they go to war. After the armies clash, the Bastard kills the man who killed his father (Richard I) and rescues King John's mother, Queen Elinor. Arthur is taken captive, and the English win the day. John orders the Bastard back to England to "shake the bags / Of hoarding abbots" (3. 3. 9-10), explaining that "the fat ribs of peace / Must by the hungry now be fed upon" (3.3.11-12). King John next orders his friend, Hubert de Burgh, to kill Arthur after the boy has been transported to England, declaring that Arthur "is a very serpent in my way" (3.3.65).
.......Meanwhile, Cardinal Pandulph, believing Arthur will indeed die, encourages Lewis to claim the English throne. John, now back in England, orders Hubert to burn out Arthur's eyes with hot irons. However, Hubert has taken a liking to the innocent lad and spares him. To protect the boy, Hubert gives out word that Arthur is dead. In response, the great lords who have been entreating John to allow Arthur to live, break with John and form an alliance with the French, who have landed an army in England to win the throne for Lewis. Constance, stricken with a terrible sense of loss over the apparent death of her son, says:
Grief fills the room up of my absent child,
Lies in his bed, walks up and down with me,
Puts on his pretty looks, repeats his words,
Remembers me of all his gracious parts,
Stuffs out his vacant garments with his form. (3.4.98)
.......Later, she dies in a frenzy of grief. Queen Elinor also dies. (No explanation for her death is given.) When John begins to repent his actions and all seems lost, Hubert tells the king young Arthur is yet alive. John then orders Hubert to go to the great lords and "throw this report on their incensed rage" (4. 2. 275). But, alas, Arthur, in an attempt to escape imprisonment, falls onto rocks and dies.
.......The lords blame Hubert and John for the boy's death and join the French forces. While John is concluding a reconciliation with the Vatican, he asks Cardinal Pandulph to go to the French and effect a peace. Pandulph agrees, saying, "My tongue shall hush again this storm of war" (5. 1. 23). After Pandulph leaves, the Bastard arrives with news that the lords have deserted King John and that Arthur has been found dead. John gives the Bastard command of the English troops after Pandulph fails at peacemaking. The Bastard serves his king well, almost singlehandedly holding off the French. When the English lords learn from a dying Frenchman that Lewis plans to execute them if he wins the throne, they return to the side of King John. However, King John is also dying. A monk, "a resolved villain" (5. 6. 35), has poisoned him, Hubert tells the Bastard. When asked how he fares, King John says he is
Poison'd—ill fare—dead, forsook, cast off:
And none of you will bid the winter come
To thrust his icy fingers in my maw,
Nor let my kingdom's rivers take their course
Through my burn'd bosom, nor entreat the north
To make his bleak winds kiss my parched lips
And comfort me with cold. I do not ask you much,
I beg cold comfort; and you are so strait
And so ingrateful, you deny me that. (5.7.41-49)
.......After John expires, Pandulph forges a peace agreement between England and France, and John's son, Prince Henry, inherits the throne as King Henry III. Henry decrees that his father is to be buried at Worcester, according to his wishes. The Bastard then salutes and pledges his loyalty to the new king, to whom "I do bequeath my faithful services / And true subjection everlastingly" (112-114).
.

Climax

.......The climax of a play or narrative work, such as a short story or a novel, can be defined as (1) the turning point at which the conflict begins to resolve itself for better or worse, or as (2) the final and most exciting event in a series of events. The climax of King John occurs, according to the first definition, when John orders the death of Arthur even though John has won the battle against the French. His cruelty turns his own people against him and sets in motion his downfall. According to the second definition, the climax occurs when John dies by poisoning.
..

.

.
Themes
.
Family feuds can bring deadly results. Unresolved disputes involving family members lead to great political and social upheaval, war, and sometimes death.
The power-hungry often victimize the innocent. In the struggle for power in King John—and in struggles for power in any age and place—the adversaries often stop at nothing to achieve their goals. Arthur, a little boy who is the focus of the conflict in King John, becomes a pawn in the effort of his grasping mother and her French supporters to seize the throne of England. Ironically, Arthur himself has no desire to be king. In Act II, Scene I, he says, "I would that I were low laid in my grave: / I am not worth this coil that's made for me."
Mothers can be mighty. Arthur's mother, Constance, persuades the King of France to press England to accept Arthur as its rightful king. John's mother, Elinor, stands by her son like a rabid pit bull.

Imagery
.
.......King John contains memorable similes, metaphors, and other figures of speech even though Shakespeare wrote the play early in his career. Here is a sampling:
Life is as tedious as a twice-told tale
Vexing the dull ear of a drowsy man. (3.4.113-114)
In a simile, Lewis compares life to a tale. Alliteration occurs in tedious, twice-told, and tale.

When Fortune means to men most good,
She looks upon them with a threatening eye. (3.4.124-125)
Cardinal Pandulph uses personification, turning fortune into a person. Alliteration occurs in means, men, and most.

To gild refined gold, to paint the lily,
To throw a perfume on the violet,
To smooth the ice, or add another hue
Unto the rainbow, or with taper-light
To seek the beauteous eye of heaven to garnish,
Is wasteful and ridiculous excess. (4.2. 3-18)
In a metaphor, Salisbury compares excess to gilding gold, painting a lily, etc.

And oftentimes excusing of a fault
Doth make the fault the worse by the excuse. (4 2.32-33)
Pembroke uses paradox and irony to say that excusing a fault worsens it.

How oft the sight of means to do ill deeds
Makes deeds ill done! (4. 2. 233-234)
King John uses irony to express his view. Alliteration occurs in do, deeds, deeds, and done.

[H]is pure brain,
Which some suppose the soul's frail dwelling-house,
Doth by the idle comments that it makes
Foretell the ending of mortality. (5.7 4-8)
Prince Henry, observing his poisoned father, uses a metaphor to compare brain to house and synecdoche to make the brain represent man. lliteration occurs in some, suppose, and soul's. Synecdoche occurs when brain represents a man.

There is so hot a summer in my bosom,
That all my bowels crumble up to dust:
I am a scribbled form, drawn with a pen
Upon a parchment, and against this fire
Do I shrink up. (5.7.35-39)
In a metaphor, King John, dying, compares the hot summer to pain and debility. In another metaphor, he compares himself to a scribbled drawing.

And none of you will bid the winter come
To thrust his icy fingers in my maw,
Nor let my kingdom's rivers take their course
Through my burn'd bosom, nor entreat the north
To make his bleak winds kiss my parched lips
And comfort me with cold. I do not ask you much,
I beg cold comfort; and you are so strait
And so ingrateful, you deny me that. (5.7.42-49)
King John dying, uses personification and metaphor to compare winter and north wind to persons. Alliteration occurs in my maw, burn'd bosom, comfort and cold, cold and comfort, and so strait.

.
King John and the Magna Carta
.
.......King John was the signer of the Magna Carta on June 15, 1215, at Runnymede meadows in Surrey, England. It granted special liberties and rights, including a clause used later to establish habeas corpus (the right to a speedy trial). John signed the historic document under pressure from the disenchanted nobility, whom he had taxed heavily. The Magna Carta (Latin for Great Charter) provided that the king was subject to the law, not above the law. Modern legal documents in the U.S., England, and elsewhere have adopted this principle, making heads of state and other officials answerable to the law of the land.
.
History Repeats Itself

.......The conflict in King John similar to the conflict between Elizabeth and Mary in the sixteenth century. Mary Queen of Scots (1542-1587), a grand-niece of King Henry VIII (1491-1547), claimed the English throne after Elizabeth (1533-1603), Henry's daughter by Anne Boleyn (1507-1536), became Queen of England in 1558. Because Henry eventually rejected and executed Elizabeth's mother and remarried, supporters of Mary Queen of Scots declared she was the rightful queen of England, not Elizabeth. A period of unrest ensued in England, mainly between Catholic supporters of Mary and Protestant supporters of Elizabeth. Like King John, Queen Elizabeth was condemned by the papacy. Like the throne claimant Arthur, Mary eventually died (by beheading).

Murder by Poisoning
.
.......Poison kills King John to make way for a new ruler. This murder method has been a favorite of assassins since ancient times. It is said that the custom of garnishing food with parsley originated in the time of the Caesars. Parsley was a secret sign from a friend in the kitchen that food was uncontaminated.
.......Poisoning was only one of a remarkable of variety of killing tools and methods Shakespeare used to send his characters to the beyond. In Othello, Moor of Venice, Othello smothers Desdemona, apparently with a pillow. (The stage directions say he "stifles" Desdemona.) In Antony and Cleopatra, Cleopatra commits suicide via the bite of an asp. In Richard III, Clarence is drowned in a barrel of wine. In Macbeth, hired assassins inflict "twenty trenched gashes" upon Banquo's head. In Cymbeline, Guiderius decapitates Clotan. In King Lear, Goneril stabs herself while Gloucester, blinded by his enemies, hurls himself off a cliff. But because the cliff is only about six feet high, he survives. In Hamlet, Claudius murders his predecessor by pouring poison into his ear.

Study Questions and Essay Topics
Which character in the play do you most admire ? Which do you least admire?
In King John, does Shakespeare interpret history or does he report history?
If you had lived in the England of King John, would you have been among the nobles who rebelled against him? Explain your answer.
Write a psychological profile of King John, using quotations from Shakespeare's play—as well as other research—to support your views.
Many conflicts arose in early England and elsewhere in Europe over birthrights and inheritances. In King John, the French and English argue over who is the rightful heir to the throne of England. In addition, two Englishmen—Philip Faulconbridge and his brother, Robert, who have the same mother but different fathers—argue over who is the rightful heir to family property. In an expository essay, explain the laws and customs used in the time of King John to determine rightful heirs to the throne and rightful heirs to family property.
What was everyday life like for an ordinary citizen in the England of King John?
According to Shakespeare's play, King John was poisoned. In your view, do citizens ruled by a tyrant—a Nero, a Hitler, a Saddam Hussein—have a moral right or even a moral duty to assassinate the tyrant? Explain your answer.

Plays on DVD (or VHS)
..
Play
Director
Actors
Antony and Cleopatra (1974)
Trevor Nunn, John Schoffield
Richard Johnson, Janet Suzman
Antony and Cleopatra
BBC Production
Jane Lapotaire
As You Like It (2010)
Thea Sharrock
Jack Laskey, Naomi Frederick
As You Like It (1937)
Paul Czinner
Henry Ainley, Felix Aylmer
The Comedy of Errors
BBC Production
Not Listed
Coriolanus
BBC Production
Alan Howard, Irene Worth
Cymbeline
Elijah Moshinsky
Claire Bloom, Richard Johnson, Helen Mirren
Gift Box: The Comedies
BBC Production
Various
Gift Box: The Histories
BBC Production
Various
Gift Box: The Tragedies
BBC Production
Various
Hamlet (1948)
Laurence Olivier
Laurence Olivier, Jean Simmons
Hamlet (1990)
Kevin Kline
Kevin Kline
Hamlet(1991)
Franco Zeffirelli
Mel Gibson, Glenn Close
Hamlet (1996)
Kenneth Branagh
Kenneth Branagh,
Hamlet (2009)
Gregory Doran
David Tennant, Patrick Stewart, Penny Downie
Hamlet (1964)
John Gielgud, Bill Colleran
Richard Burton, Hume Cronyn
Hamlet (1964)
Grigori Kozintsev
Innokenti Smoktunovsky
Hamlet (2000)
Cambpell Scott, Eric Simonson
Campbell Scott, Blair Brown
Henry V (1989)
Kenneth Branagh
Kenneth Branaugh, Derek Jacobi
Henry V( 1946)
Laurence Olivier
Leslie Banks, Felix Aylmer
Henry VI Part I
BBC Production
Peter Benson, Trevor Peacock
Henry VI Part II
BBC Production
Not Listed
Henry VI Part III
BBC Production
Not Listed
Henry VIII
BBC Production
John Stride, Claire Bloom, Julian Glover
Julius Caesar
BBC Production
Richard Pasco, Keith Michell
Julius Caesar (1950)
David Bradley
Charlton Heston
Julius Caesar (1953)
Joseph L. Mankiewicz
Marlon Brando, James Mason
Julius Caesar (1970)
Stuart Burge
Charlton Heston, Jason Robards
King John
BBC Production
Not Listed
King Lear (1970)
Grigori Kozintsev
Yuri Yarvet
King Lear (1971)
Peter Brook
Cyril Cusack, Susan Engel
King Lear (1974)
Edwin Sherin
James Earl Jones
King Lear (1976)
Tony Davenall
Patrick Mower, Ann Lynn
King Lear (1984)
Michael Elliott
Laurence Olivier, Colin Blakely
King Lear (1997)
Richard Eyre
Ian Holm
Love's Labour's Lost (2000)
Kenneth Branagh
Kenneth Branagh, Alicia Silverstone
Love's Labour's Lost
BBC Production)
Not Listed
Macbeth (1978)
Philip Casson
Ian McKellen, Judy Dench
Macbeth
BBC Production
Not Listed
The Merchant of Venice
BBC Production
Warren Mitchell, Gemma Jones
The Merchant of Venice (2001)
Christ Hunt, Trevor Nunn
David Bamber, Peter De Jersey
The Merchant of Venice (1973)
John Sichel
Laurence Olivier, Joan Plowright
The Merry Wives of Windsor (1970)
Not Listed
Leon Charles, Gloria Grahame
Midsummer Night's Dream (1996)
Adrian Noble
Lindsay Duncan, Alex Jennings
A Midsummer Night's Dream (1999)
Michael Hoffman
Kevin Kline, Michelle Pfeiffer
Much Ado About Nothing (1993)
Kenneth Branaugh
Branaugh, Emma Thompson
Much Ado About Nothing (1973)
Nick Havinga
Sam Waterston, F. Murray Abraham
Othello (2005)
Janet Suzman
Richard Haines, John Kaki
Othello (1990)
Trevor Nunn
Ian McKellen, Michael Grandage
Othello (1965)
Stuart Burge
Laurence Olivier, Frank Finlay
Othello (1955)
Orson Welles
Orson Welles
Othello (1983)
Franklin Melton
Peter MacLean, Bob Hoskins, Jenny Agutter
Ran (1985) Japanese Version of King Lear
Akira Kurosawa
Tatsuya Nakadai, Akira Terao
Richard II (2001)
John Farrell
Matte Osian, Kadina de Elejalde
Richard III (1912)
André Calmettes, James Keane