.
.
.
Pride and Prejudice
By Jane Austen (1775-1817)
A Study Guide
Cummings Guides Home..|..Contact This Site

.

.......Pride and Prejudice is a novel of romance and social satire with comic episodes, as in a comedy of manners.

.......Jane Austen wrote the first version of the novel in 1796 and 1797, calling it First Impressions, but failed to get it published. In 1809, she began revising the novel and completed it in 1812 for publication by Thomas Edgerton on January 28, 1813 in London.

.......The action takes place in England between the fall of 1811 and the Christmas season of 1812 in the counties of Hertfordshire, Derbyshire, Kent, and Sussex and in the city of London.

Mr. Bennet: Husband and father of five daughters who owns a small estate, Longbourn, and runs his home on a modest income of his own, supplemented by money his wife brought to their marriage. He is generally a passive observer of events involving his daughters, although he takes an active part in attempting to find a daughter who has run off with a man of questionable reputation. He tries to stand clear of his wife's schemes to match their daughters with well-to-do bachelors. The Bennets have been married twenty-three years.
Mrs. Bennet: Wife of Mr. Bennet. She devotes her time to finding opportunities for her daughters to meet young men of wealth and social status. Her efforts are often clumsy and comical, making her something of a caricature of the matchmaking mother.
Elizabeth (Lizzy) Bennet: Mr. and Mrs. Bennet's second-oldest daughter (not yet twenty-one early in the novel) and the novel's main character. She is attractive, witty, compassionate, and morally upright. When confronted with rude or unreasonable behavior, she is not afraid to stand up for herself. At first, she is attracted to George Wickham and repelled by the FitzWilliam Darcy. Later, when she learns more about Wickham and Darcy, she gradually softens toward the latter and eventually falls in love with him.
FitzWilliam Darcy: Wealthy bachelor, about twenty-eight, and owner of a sprawling estate, Pemberley, in Derbyshire. When he attends a dance in Meryton, he looks down on the local attendees--including Elizabeth Bennet--thinking them common and provincial. However, in time, he falls in love with Elizabeth, finding her intelligent and attractive with an independent spirit. Next to Elizabeth, he is the most important character in the novel.
Old Mr. Darcy: Deceased father of Darcy. He was married to Lady Anne FitzWilliam, the daughter of an earl surnamed FitzWilliam.


Jane Bennet: Mr. and Mrs. Bennet's oldest daughter, about twenty-two. She is blessed with beauty and a sweet disposition. She suffers great disappointment when the man she loves--a genial and handsome bachelor, Charles Bingley, who is well endowed with money and property--one day severs all connections with her.
Charles Bingley: Wealthy young bachelor attracted to Jane Bennet. While sojourning near the Bennet home, he develops a promising relationship with Jane, then abruptly ends it and takes up residence in London.
Lydia Bennet: Outspoken, irresponsible daughter of Mr. and Mrs. Bennet. She is an incessant talker who is "untamed, unabashed, wild, noisy, and fearless" (Chapter 51). Lydia, described in Chapter 29 by Elizabeth as "not sixteen," is enthralled with the young military officers stationed at Meryton and eventually runs away with one of them.
George Wickham: Handsome, charming lady-killer who deceives Elizabeth into believing that Darcy cheated him out of an inheritance. After he joins the military at Meryton, he attracts the attentions of Lydia, and they run off and live together. To prevent a scandal that would ruin the Bennet name, Darcy tracks them down and makes a financial arrangement with Wickham that requires him to marry Lydia.
Mary Bennet, Catherine (Kitty) Bennet: Daughters of Mr. and Mrs. Bennet. They are the only Bennet siblings who remain unmarried at the end of the novel.
Caroline Bingley, Mrs. Louisa Bingley Hurst: Snobbish sisters of Charles Bingley. They look down upon the Bennets and belittle Jane and Elizabeth in the eyes of Charles Bingley and Darcy.
Mr. Hurst: Husband of Louisa Bingley Hurst.
Colonel FitzWilliam Darcy: Affable thirty-year-old cousin of the aforementioned FitzWilliam Darcy. He and Darcy share the name of their grandfather, an earl.
Edward Gardiner: Brother of Mrs. Bennet. Unlike her, he exhibits refinement and good judgment.
Mrs. Gardiner: Edward Gardiner's elegant wife, who is a favorite of the Bennet girls. When Jane Bennet visits London, she stays with the Gardiners.
Mrs. Phillips: Sister of Mrs. Bennet. Lydia and the other Bennet girls visit her often at her home in Meryton. She provides them the latest news of the area, especially when it concerns the officers of the militia regiment stationed in the town.
Mr. Phillips: Husband of Mrs. Phillips. He took over the law office of the deceased father of Mrs. Bennet and Mrs. Phillips.
Lady Catherine de Bourgh: Officious, arrogant aunt of the Darcy cousins and widow of Sir Lewis de Bourgh. She is mistress of a lavish estate, Rosings Park, in Kent. Lady Catherine attempts to control the lives of others and succeeds in turning Mr. Collins into her lackey. Elizabeth Bennet rebuffs her when she attempts to make Elizabeth sever her relationship with Darcy (of Pemberley).
Anne de Bourgh: Daughter of Lady Catherine.
The Rev. Mr. Collins: Pompous, long-winded but harmless distant cousin of Mr. Bennet. The twenty-five-year-old Collins, who is in line to inherit the Bennet property, proposes to Elizabeth. After she turns him down, he marries Elizabeth's friend, Charlotte Lucas. Thanks to the sponsorship of Lady Catherine, to whom he kowtows, he receives a parsonage and a good income.
Georgiana Darcy: Sixteen-year-old sister of Darcy (of Pemberley).
Sir William and Lady Lucas: Good friends of the Bennets.
Charlotte Lucas: Twenty-seven-year-old daughter of Sir William and Lady Lucas. She is Elizabeth's best friend. A practical young lady, she marries the well-placed Colllins.
Maria Lucas: Daughter of Sir William and Lady Lucas.
Mrs. Long: Neighbor of Mrs. Bennet. Mrs. Bennet both vilifies and praises her, depending on whether she acts against or in accord with Mrs. Bennet's wishes.
Nieces of Mrs. Long: Young ladies whom Mrs. Bennet regards as rivals to her own daughters in their attempts to win the attentions of young bachelors.
Colonel Forster: A commander in the militia regiment at Meryton.
Harriet Forster: Young wife of Colonel Forster. In temperament, she is not unlike Lydia Bennet, and the two young ladies become good friends.
Mr. Denny: Member of the militia regiment at Meryton and an acquaintance of Wickham and the Bennet girls.
Mr. Chamberlayne: Member of the militia regiment at Meryton and an acquaintance of Lydia Bennet.
Captain Carter: Member of the militia regiment at Meryton. Lydia Bennet is attracted to him before she turns her attention to George Wickham.
Mr. Pratt: Member of the militia regiment at Meryton.
Mrs. Hill: The Bennets' housekeeper.
Mrs. Reynolds: Housekeeper at Pemberley.
Mrs. Jenkinson: Companion of Lady Catherine's daughter, Anne.
Nieces of Mrs. Jenkison: Young ladies for whom Lady Catherine finds a governess.
Mr. Jones: Apothecary who treats Jane Bennet when she becomes ill at Netherfield Park.
Mary King: Wealthy young lady at one time wooed by Wickham.
Dawson: Lady Catherine's maid.
Miss Grantley: Acquaintance spoken of by Caroline Bingley.
Lady Metcalf: Acquaintance of Lady Catherine.
Mr. Morris: Owner of Netherfield Park, which he rents to Charles Bingley.
Miss Pope: Governess whom Lady Catherine found for the home of Lady Metcalf.
Mr. Nicholls: Charles Bingley's cook at Netherfield Park.
Mrs. Nicholls: Wife of Charles Bingley. She reports to Mrs. Phillips news of Bingley's return to Netherfield Park. Mrs. Phillips, in turn, tells her sister, Mrs. Bennet, the news.
Haggerston: Attorney retained by Edward Gardiner to handle legal matters involving Lydia Bennet and George Wickham.
Mr. and Mrs. William Goulding: Neighbors of the Bennets.
John: Servant at the Collins parsonage.
John: Servant at the Gardiner home.
Mr. Robinson: Man at the Meryton ball who asks Charles Bingley which young lady he believes to be the prettiest in the room.
Mr. Stone: London business acquaintance of Mr. Gardiner.
Richard: Servant of Mr. and Mrs. Phillips.
.

.

.
Plot Summary
By Michael J. Cummings...© 2009
.
.......The time is a September day in 1811. The place is the Bennet home, Longbourn, in the county of Hertfordshire, England. Mrs. Bennet has just learned from a neighbor, Mrs. Long, that a wealthy young man from northern England has rented a nearby estate, Netherfield Park, from Mr. Morris. The new owner, Charles Bingley, is to move in by the end of the month. The development excites Mrs. Bennet, for she believes it presents a marriage opportunity for one of her five daughters.
......."[Y]ou must visit him as soon as he comes," she tells her husband, noting that Sir William and Lady Lucas plan to visit Bingley on behalf of their own progeny.
.......Mr. Bennet resists the idea but says he is willing to write a note to Bingley that will include words of praise for his daughter Elizabeth. When Mrs. Bennet objects to singling her out, Mr. Bennet says the other girls "are all silly and ignorant . . . but Lizzy has something more of quickness than her sisters." Mrs. Bennet further prods her husband to agree to visit the young man, to no avail.
.......In the end, after Bingley arrives, Mr. Bennet does call upon him one morning, but he does not tell his wife and daughters of the visit until the evening. He likes to surprise them. At the time, Elizabeth is trimming a hat, and her father says he hopes Mr. Bingley will like it. Mrs. Bennet then complains that they will have no way of knowing what Mr. Bingley thinks, since they will not be visiting him. When Lizzy says Mrs. Long has promised to introduce the girls at a social affair," Mrs. Bennet says, "I do not believe Mrs. Long will do any such thing. She has two nieces of her own. She is a selfish, hypocritical woman, and I have no opinion of her."
.......Mr. Bennet then announces that he visited Bingley that morning, a revelation that delights his wife and daughters.
......."What an excellent father you have, girls," Mrs. Bennet says.
.......In the next several days, Mr. Bennet keeps his wife and daughters in suspense about the appearance and demeanor of Bingley, so the women turn to Lady Lucas for the details: Bingley is quite handsome and pleasant. Moreover, he and a number of his London friends will be attending the next ball in Meryton, a town about a mile from Longbourn.
.......On the evening of the ball, Bingley arrives with four others: his unmarried sister, Caroline; his married sister, Louisa Bingley Hurst, and her husband; and a young man named FitzWilliam Darcy, who attracts the most attention. He is tall and handsome and of noble bearing. Moreover, he has a large estate in Derbyshire and an income of ten thousand pounds a year!
.......But the favorable impression he makes early in the evening wears away after he reveals himself as proud; his manner indicates that he believes himself superior to the natives of the region. Only twice does he dance, once with Mrs. Hurst and once with Bingley's sister, and he refuses to make himself available for introductions to other ladies. On one occasion, he is standing near enough to Elizabeth Bennet for her to hear him and Bingley conversing. When Bingley suggests that he dance with Elizabeth, he replies, "She is tolerable, but not handsome enough to tempt me. . . ." Mrs. Bennet is particulary upset that he snubs her daughters. All in all, the general view is that he is the most obnoxious man in the world. Bingley, on the other hand, is likable; he dances twice with Elizabeth's sister, Jane, which pleases her and her mother immensely. She is the only young lady in the room to receive such a double compliment. Disappointed when the ball ends, Bingley declares that he will be holding a ball himself.
.......Later, at the Bennet home, Elizabeth tells her sister that it was no wonder Bingley chose to dance twice with her, for she was much the prettiest girl in the room.
......."I give you leave to like him," Elizabeth says.

Elizabeth Wary of the Bingley Sisters

.......Elizabeth adds, however, that the manners of Bingley's sisters were not as commendable as his, although Jane—who tends to speak well of everyone—says she admires Bingley's sisters and notes that the unmarried one will be living with him. Elizabeth, a more astute judge of character than Jane, has correctly assessed Bingley's sisters as, in the words of the narrator, "proud and conceited." They believe their wealth, education, high social standing, and good looks set them apart.
.......Bingley and Darcy, good friends in spite of their marked differences in personality, also review the evening's events. Bingley praises the people he met for their openness and easygoing manner, and he thinks Jane is angelic. Darcy says the young women were lacking in fashion and beauty, although he acknowledges that Jane was attractive.
.......In the morning, the daughters of Sir William and Lady Lucas visit the Bennet home to discuss the dance. Twenty-seven-year old Charlotte tells Mrs. Bennet and her daughters of a conversation between Bingley and another guest, Mr. Robinson, in which Bingley said Jane was "beyond a doubt" the prettiest of all the young ladies at the ball. When the conversation turns to Darcy, Charlotte sympathizes with Elizabeth for his snubbing of her. Jane reports that Miss Bingley told her that Darcy tended to remain aloof among strangers but was "remarkably agreeable" among his close friends.
......."I wish he had danced with Eliza," Jane says.
.......When Mrs. Bennet says she hopes Elizabeth never dances with him if an opportunity presents itself, Charlotte observes that his pride is at least somewhat forgivable: "One cannot wonder that so very fine a young man, with family, fortune, everything in his favour, should think highly of himself."
.......Elizabeth replies, "I could easily forgive his pride, if he had not mortified mine."
.......Mary Bennet observes that pride differs from vanity: "Pride relates more to our opinion of ourselves," she says, and "vanity to what we would have others think of us."
.......In due time, Miss Bingley and her sister, Mrs. Hurst, visit the Bennet girls at Longbourn. In turn, the Bennets visit the Bingley sisters at Netherfield Park. Miss Bingley and Mrs. Hurst seem pleased with Jane but little interested in the other Bennets. Elizabeth continues to notice a haughtiness in the manner of Miss Bingley and Mrs. Hurst, and she attributes their favorable treatment of Jane to their brother's interest in her. Jane, meanwhile, seems to be falling in love with Bingley, whom she sees frequently at social gatherings. However, she is not one to display her feelings in public. Charlotte tells Elizabeth that such reticence in Jane could work against her, observing that Bingley "may never do more than like her, if she does not help him on." Elizabeth responds that Jane's interest in Bingley is obvious to her. And if it is obvious to her, she says, it must be obvious to Bingley. Elizabeth also notes that Jane does not yet know Bingley well enough to reveal her heart to him.
.......Meanwhile, Darcy's assessment of Elizabeth as merely "tolerable" has been changing for the better. Whenever they encounter each other in public, her face and her figure become more appealing to him, and the "easy playfulness" of her manners intrigues him. At a gathering at the Lucas home, he listens in on a conversation between Elizabeth and Colonel Forster. Elizabeth tells Charlotte that she thinks Darcy impertinent and later decides to let him know that she noticed his intrusion, saying, "Did you not think, Mr. Darcy, that I expressed myself uncommonly well . . . when I was teasing Colonel Forster to give us a ball at Meryton?"
......."With great energy," he says, "but it is always a subject which makes a lady energetic."
.......Charlotte interrupts to ask Elizabeth to sing to her own accompaniment at the keyboard. Elizabeth resists at first but then yields. She performs pleasingly, though not expertly, and Mary then plays a concerto and a few Scotch and Irish songs. Several of her sisters and some of the Lucas girls dance with officers.
.......When Sir William tells Darcy "what a charming amusement" it is to see young people dancing, Darcy replies, "[I]t has the advantage also of being in vogue among the less polished societies of the world. Every savage can dance." Sir William responds good-naturedly and continues the conversation, making small talk. When Elizabeth comes there way, Sir William suggests that Darcy dance with her, saying he cannot refuse to do so when "so much beauty" stands before him. Darcy is about to accept her hand, presented to him by Sir William, when Elizabeth retreats, saying, "I have not the least intention of dancing. I entreat you not to suppose that I moved this way in order to beg for a partner." Her feistiness only intensifies Darcy's interest in her.

Visiting Meryton

.......From time to time, the youngest Bennet daughters—Catherine (Kitty) and Lydia—frequently walk to Meryton to visit their aunt, Mrs. Phillips, who is Mrs. Bennet's sister. It was in Meryton that Mrs. Bennet's father practiced law until his death, at which time he bequeathed four thousand pounds to her. His clerk, Mr. Phillips, took over the law office and married Mrs. Bennet's sister. Catherine and Lydia like to visit her because she brings them up to date on the latest town news. Visiting Meryton also gives them an opportunity to make the acquaintance of young officers in a militia regiment stationed in the town. Lydia develops a liking for a certain Captain Carter.
.......When Mr. Bennet hears them discussing officers, he regards the conversation as silly girl talk. But Mrs. Bennet says, "[I]f a smart young colonel, with five or six thousand a year, should want one of my girls, I shall not say nay to him."
.......A servant from Netherfield arrives with a note for Jane from Bingley's sisters. It is an invitation to dine with them while their brother is out dining with Darcy, Hurst, and certain officers. She eagerly accepts the invitation. Because the carriage horses are needed for farm work, Jane rides to Netherfield on horseback. On her way, a storm drenches her in cold rain. At Netherfield, she becomes ill and bedridden.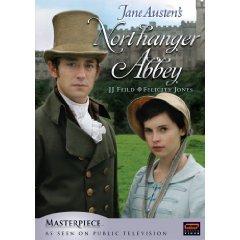 .......In the morning, after receiving a note from Jane informing her of what happened, Elizabeth walks to Netherfield Park to be with her, arriving somewhat mud-spattered from traversing puddles. After Miss Bingley and Mrs. Hurst greet her, they show her to Jane's room. She is feverish. An apothecary comes and declares that she has a very bad cold and must remain in bed. Miss Bingley invites Elizabeth to remain into the next day.
.......At dinner that evening, Miss Bingley and Mrs. Hurst generally ignore Elizabeth, preferring instead to talk with Darcy. However, Bingley himself is quite attentive to her, making her feel less of an intruder than his sisters do. Mr. Hurst occupies himself mainly with eating and drinking. After dinner, when Elizabeth returns to Jane's room, Bingley's sisters criticize Elizabeth's looks, demeanor, manners, and ability to converse.
.......Mrs. Hurst says, "She has nothing, in short, to recommend her, but being an excellent walker. I shall never forget her appearance this morning. She really looked almost wild."
.......However, Bingley defends her, and Darcy says her eyes "were brightened by the exercise" of her three-mile walk.
.......The next day, Elizabeth sends a note to her mother, asking her to come to Netherfield to see Jane. Shortly thereafter, Mrs. Bennet arrives with Lydia and Catherine. Although Jane is not seriously ill, Mrs. Bennet rejects Elizabeth's suggestion that they move Jane back to Longbourn. The apothecary agrees with the mother—to her delight. After all, Jane's presence at Netherfield can only enhance her chances of snaring Bingley, Mrs. Bennet thinks. She compliments Bingley on his decision to lease so handsome a residence as Netherfield and expresses the hope that he will not soon leave.
.......Mrs. Bennet continues her little intrigues on behalf of her daughter. Caroline Bingley, meanwhile, begins making a play for Darcy. Darcy, however, remains interested in Elizabeth—not openly, of course—although he still has reservations about her social status.
.......After Jane recovers and life returns to normal for the Bennet family, William Collins, a cousin of Mr. Bennet, arrives at Longbourn from Hunsford, Kent, for a visit. Collins is a recently ordained clergyman of the Church of England and the designated heir of Longbourn. (According to a legal agreement, the Longbourn estate must always pass to a male when the owner dies. Under this agreement, Mr. Bennet inherited Longbourn as a custodian of the property, not the owner. Upon his death, another male is to assume control of the estate. Since Bennet had fathered five daughters but no sons, he is obliged to bequeath the estate to his closest male relative, who happens to be Collins. The practice of reserving an estate for a single heir of a specific line of heirs—called entail in the law—was commonplace in England between the mid-1500s and the late 1800s.) Collins—a tall, heavy-set twenty-five year old—says the purpose of his visit is to assure the family that when the time comes for him to take control of the property he will not turn the daughters out of house and home. But this is not his only purpose; he has a second one—to marry one of the Bennet daughters.
Receives Position and a Parsonage
.......Collins, though a well-wishing fellow, is a pompous, long-winded boob and, therefore, somewhat amusing for the Bennets to observe. He recently assumed the rectorship of a Hunsford church and has his own parsonage, thanks to the sponsorship of Lady Catherine de Bourgh, who resides at an estate, Rosings Park, near the church.
.......The morning after his arrival, he tells Mrs. Bennet of his desire to marry one of his daughters, who will then become mistress of his parsonage. He has the comely Jane in mind. Although Mrs. Bennet is pleased at the prospect of marrying off a daughter to a clergyman with a good income, she makes it known that Jane is likely to be engaged soon to another man. Collins then sets his sights on Elizabeth.
.......Later, he talks at length with Mr. Bennet in the study. His boring conversation tires Bennet. So, when all the girls except Mary decide to walk into Meryton, Mr. Bennet suggests that Collins go along. To Bennet's relief, the young man agrees to tag along, and he bores the girls all the way to town. There, the girls start looking for officers, and they do not have to wait long before they encounter one they know, Mr. Denny. He introduces them to a handsome young man, George Wickham, who has signed up with the militia regiment and is to receive a lieutenant's commission. By the by, Bingley and Darcy are riding through town and pull up after they see the Bennets.
.......Bingley says he was on his way to Longbourn to call upon Jane. Just then, the eyes of Darcy and Wickham meet, and the two men react strangely—as if they already know each other. They greet each other with finger salutes but do not exchange words. A moment later, Bingley and Darcy ride on. The Bennets then visit their aunt, Mrs. Phillips. Collins, Denny, and Wickham accompany them. During the visit, Mrs. Phillips invites everyone to dinner and table games the next day.
.......After all the guests arrive at the Phillips home, Wickham—who attracts the gaze of the females—sits next to Elizabeth in the drawing room and asks her how long Darcy has been sojourning at Netherfield.
......."About a month," she says. "He is a man of very large property in Derbyshire, I understand."
.......Wickham then says he has known Darcy a long time. After Elizabeth tells him that Darcy is not well liked in Hertfordshire because of his obvious pride, Wickham tells her that Darcy's father was "one of the best men that ever breathed" but that Darcy disgraced his memory. Wickham explains that the elder Darcy, his godfather, had designated Wickham as an heir who was to receive a considerable bequest. But because "there was such an informality in the [legal] terms of the bequest," Wickham says, the younger Darcy challenged the bequest, maintaining that Wickham "had forfeited all claim to it by extravagance, imprudence." Young Darcy prevailed, and Wickham received nothing even though "I cannot accuse myself of having really done anything to deserve to lose it." He tells Elizabeth that Darcy despises him because he could not brook the affection that the elder Darcy showed toward Wickham. Elizabeth is appalled. Wickham then reveals that Lady Catherine, the sponsor of Mr. Collins, is Darcy's aunt. He describes her as an overbearing woman.
Bingley's Ball
.......In the following days, events begin to move quickly, as follows:
.......Bingley holds a ball at which his attentions to Jane suggest—to Mrs. Bennet, at least—that they will soon marry. Meanwhile, out of courtesy, Elizabeth dances with Collins, who sets his sights on Elizabeth as his future wife. Later, she agrees to dance with Darcy but remains cool toward him.
.......The next day, Collins proposes to Elizabeth but she rejects him, to her mother's dismay and her father's delight. Several days later, Caroline Bingley sends a message to Jane saying that her brother and his guests have abandoned Netherfield Park for London. She also announces shocking news: Bingley intends to marry Darcy's teenage sister, Georgiana. Jane and Elizabeth hold out hope that Miss Bingley deliberately falsified the report out of disdain for the Bennet family.
.......Collins woos and marries Charlotte Lucas. Elizabeth is disappointed in her friend for accepting him.
.......Shortly thereafter, Mrs. Bennet's brother and sister-in-law—Mr. And Mrs. Gardiner—come to Longbourn for their annual Christmas-season visit. They are pleasant, well-bred folk who get along with the Bennets. Mrs. Gardiner is an "intelligent, elegant woman, and a great favorite with all her Longbourn nieces," the narrator says. After hearing about Bingley's seeming abandonment of Jane and Jane's great disappointment, Mrs. Gardiner proposes to take her back to London with her for a change of scenery that might revive her spirits. Because she lives in a section of town a good distance from where Bingley stays, she believes an awkward encounter between Jane and Bingley is unlikely. Elizabeth thinks a London visit is an excellent idea.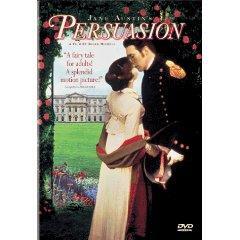 .......During the week that the Gardiners stay with the Bennets, many visitors call—Mr. and Mrs. Phillips, Sir William and Lady Lucas, and military officers, including Wickham. Mrs. Gardiner cautions Elizabeth not to become too involved with Wickham, saying he has serious financial problems. Elizabeth accepts her counsel and promises to be careful.
.......Not long after the Gardiners leave with Jane, Collins arrives in Hertfordshire for his marriage to Charlotte Lucas. It is to take place on a Thursday. The day before the ceremony, Charlotte visits Elizabeth and asks her to visit her at her new home, the Hunsford parsonage, in March. Charlotte's father and her sister, Maria, will also be visiting at that time. Elizabeth agrees.
.......In a letter that Jane sends Elizabeth from London, Jane says she has visited Bingley's sister, Caroline, who resides apart from Bingley. Caroline tells Elizabeth that her brother has been well and has been preoccupied with Darcy's sister, Georgiana. More than a month later, Caroline pays a return visit—but not because she wants to be friendly. Rather, she wants to make it known once and for all that Bingley no longer has feelings for Jane. However, her conversation betrays a hidden fear that the opposite may be true.
.......Miss Bingley also indicates, perhaps inadvertently, that her brother is aware of Jane's presence in London.
.......Meanwhile, at about this time, Elizabeth learns that Wickham has turned his attentions toward a Miss King, who has received a bequest of ten thousand pounds from her grandfather.
.......When March arrives, Elizabeth, Sir William, and Maria depart for the Collins parsonage in Hunsford, Kent, but stop first at the Gardiner residence in London, just twenty-four miles from Longbourn. There, Mrs. Gardiner and Elizabeth further discuss Wickham. Mrs. Gardiner remains suspicious of him; Elizabeth seems little concerned that Wickham is wooing Miss King.
.......The following day, the three travelers arrive at the parsonage. Over the next several weeks, they accept invitations from Mr. Collins's patron, Lady Catherine, to dine with her and her daughter at Rosings Park. On one occasion—when Darcy and his cousin, FitzWilliam, are also dinner guests—Darcy continues to harbor an interest in Elizabeth, although they are frequently at odds in their conversations. When he and his cousin later visit her and Charlotte at the parsonage, Charlotte begins to wonder whether Darcy is in love with Elizabeth.
Darcy's Proposal
.......Darcy's cousin seems an amiable chap. During one his conversations with Elizabeth, he tells her that Darcy recently prevented a friend from making a bad match with a young lady. Realizing that he is speaking of Bingley and Jane, Elizabeth becomes furious. Her anger deepens when Darcy comes to the parsonage one day to announce that he wishes to marry her even though she comes from a socially inferior family background. Elizabeth spurns the proposal and repudiates him for interfering in Bingley's relationship with her sister and for apparently maltreating Wickham.
.......Darcy later delivers a letter to her that explains his behavior. First, he says, upon closely observing Jane and Bingley together, he concluded that she was not truly committed to the relationship. If his assessment was wrong and he caused Jane to suffer, Darcy says, Elizabeth's "resentment has not been unreasonable." However, he adds, he strongly believes he did the right thing for all concerned.
.......As to the other matter, Darcy says Wickham's father, "a very respectable man," had served the elder Darcy with distinction in managing his Pemberley estates. Consequently, old Mr. Darcy helped support young George at school and later at Cambridge. Old Darcy thought highly of George and had hopes that the young man would become a clergyman. Before he died, Mr. Darcy directed his son to continue to assist Wickham if he decided to become a minister. Wickham was to receive one thousand pounds, as well as help in finding a church position. After Mr. Darcy died and Wickham's own father followed him to the grave shortly thereafter, Wickham chose to study law. Nevertheless, Darcy provided him more than he was obliged to--three thousand pounds; in return, Wickham renounced all claims to further assistance. In the next three years, he spent the money, then asked Darcy for more, telling him that he had decided to study for the clergy after all.
......."You will hardly blame me," Darcy says in the letter, "for refusing to comply with this entreaty, or for resisting every repetition to it. His resentment was in proportion to the distress of his circumstances—and he was doubtless as violent in his abuse of me to others as in his reproaches to myself."
.......The letter also informs Elizabeth that Wickham once contrived to make Darcy's impressionable sister, Georgiana—then only fifteen—fall in love with him. His goals were clear: to elope with the girl, thereby gaining access to her fortune of thirty thousand pounds and at the same time getting even with Darcy. Fortunately, "Georgiana, unable to support the idea of grieving and offending a brother whom she almost looked up to as a father, acknowledged the whole to me."
.......In reflecting on the letter, Elizabeth realizes that Darcy is telling the truth: Wickham is a thoroughgoing scoundrel.
.......After Jane and Elizabeth return to Longbourn, Lydia—ever enthralled with the idea of striking up a romance with an officer— accompanies Colonel Forster and his wife to Brighton, to which the Meryton officers have been transferred.
.......Elizabeth then goes on a vacation with the Gardiners. While traveling through Derbyshire, they pass through historic towns and tour beautiful estates. After checking into an inn at Lambton, where Mrs. Gardiner once lived, the latter expresses a desire to see the Darcy estate at Pemberley and its "delightful grounds." Elizabeth opposes the idea until she learns that Darcy himself is not home. While they tour the vast estate, the housekeeper, Mrs. Reynolds, speaks highly of Darcy and says all his tenants think as much of him as she does. When he will marry is a question, she says, because she does not know of a woman worthy of him. Mrs. Gardiner calls Elizabeth's attention to a picture of Wickham above a mantel. Mrs. Reynolds then recites a bit of his history and notes, "I am afraid he has turned out very wild."
.......The housekeeper's observations begin to alter Elizabeth's opinion of Darcy and help to confirm the latter's charges against Wickham.
Darcy Arrives
.......While Elizabeth and the Gardiners are touring the grounds, Darcy arrives earlier than expected. Both he and Elizabeth are embarrassed, and Elizabeth regrets her decision to visit the estate. However, Darcy treats her and everyone else with the greatest civility, and Elizabeth asks herself, "Why is he so altered? From what can it proceed?"
.......One morning, Darcy and his sister, Georgiana, visit Elizabeth and the Gardiners at the inn. Georgiana—a pleasant, attractive young lady—is extremely shy. After the Darcys arrive, Bingley also shows up. He conducts himself with utmost courtesy. He does not mention Jane specifically; rather, he asks about all of Elizabeth's sisters. Elizabeth thinks his inquiry and his manner suggest that he might remain interested in Jane. As for Darcy, he also comports himself with great cordiality, exhibiting not a hint of the pride or arrogance that Elizabeth previously noted in his manner.
.......Shortly thereafter, Elizabeth receives word from Jane that Lydia has run off with Wickham. According to Jane, Wickham apparently has no intention of marrying her. Elizabeth and the Gardiners then return to Longbourn, where they learn that Wickham owes large sums as a result of gambling and his prodigal ways. Mr. Bennet and his brother-in-law, Mr. Gardiner, travel to London to look for them. When they find no clues to their whereabouts, Bennet returns to Longbourn. However, he later receives a letter from Gardiner stating that Lydia and Wickham have turned up. Wickham says he is willing to marry Lydia if Mr. Bennet assures him that Lydia will share in the money he bequeaths to his family upon his death. Furthermore, Bennet is to provide her an annual income of one hundred pounds.
.......Mr. Bennet is surprised that Wickham has asked for so little.
......."Wickham's a fool if he takes her with a farthing less than ten thousand pounds," he says. He therefore concludes, as does Elizabeth, that Gardiner must have paid Wickham a considerable sum to entice him to marry Lydia and thus avoid bringing scandal upon her and the rest of the family. Whatever the case, Bennet agrees that Lydia and Wickham should marry. Mrs. Bennet is ecstatic that one of her daughters is going to the altar.
.......After the wedding, the Bennets learn that it was Darcy who found Lydia and Wickham. He first tried to persuade Lydia to return home. She would not hear of it. He then worked out a financial settlement with Wickham after deciding that he might be redeemable. In fact, Wickham appears to be a changed man when he and Lydia visit Longbourn.
.......Not long after the newlyweds embark on their new life, Darcy and Bingley return to Netherfield Park. In due time, Bingley proposes to Jane, and she accepts. About a week later, Lady Catherine de Bourgh visits Longbourn. As usual, she is haughty and condescending. When she and Elizabeth go for a walk, Lady Catherine says she wishes to put to rest a rumor that Darcy and Elizabeth are to be married. Darcy, she says, is meant for her own daughter, not Elizabeth, and she attempts to get Elizabeth to pledge not to accept a proposal from Darcy, saying that "honour, decorum, prudence, nay, interest" forbid a marriage between them. But Elizabeth refuses to make any such commitment, saying Lady Catherine has no right to interfere in her life.
.......In fact, Darcy does propose to her later after admitting that his proud behavior toward her was wrong and, in addition, that he was wrong about Jane's feelings toward Bingley. For her part, Elizabeth says she had been wrong in prejudging him. She accepts the proposal.
.......Two more weddings then take place. Darcy and Elizabeth settle down to married life at Pemberley, and Bingley and Jane occupy Netherfield for a year before moving to a new residence near Pemberley. Mr. and Mrs. Bennet are pleased that all has ended so well for Elizabeth and Jane.

Narration
.......Austen presents the novel in third-person point of view, often omniscient, enabling her to reveal the ruminations of the protagonist, Elizabeth, as in the following passages:
They had now entered a beautiful walk by the side of the water, and every step was bringing forward a nobler fall of ground, or a finer reach of the woods to which they were approaching; but it was some time before Elizabeth was sensible of any of it; and, though she answered mechanically to the repeated appeals of her uncle and aunt, and seemed to direct her eyes to such objects as they pointed out, she distinguished no part of the scene. Her thoughts were all fixed on that one spot of Pemberley House, whichever it might be, where Mr. Darcy then was. She longed to know what at the moment was passing in his mind--in what manner he thought of her, and whether, in defiance of everything, she was still dear to him. Perhaps he had been civil only because he felt himself at ease; yet there had been that in his voice which was not like ease. Whether he had felt more of pain or of pleasure in seeing her she could not tell, but he certainly had not seen her with composure. (Chapter 43)

In seeing Bingley, her thoughts naturally flew to her sister; and, oh! how ardently did she long to know whether any of his were directed in a like manner. Sometimes she could fancy that he talked less than on former occasions, and once or twice pleased herself with the notion that, as he looked at her, he was trying to trace a resemblance. But, though this might be imaginary, she could not be deceived as to his behaviour to Miss Darcy, who had been set up as a rival to Jane. No look appeared on either side that spoke particular regard. Nothing occurred between them that could justify the hopes of his sister. On this point she was soon satisfied; and two or three little circumstances occurred ere they parted, which, in her anxious interpretation, denoted a recollection of Jane not untinctured by tenderness, and a wish of saying more that might lead to the mention of her, had he dared. He observed to her, at a moment when the others were talking together, and in a tone which had something of real regret, that it "was a very long time since he had had the pleasure of seeing her;" and, before she could reply, he added, "It is above eight months. We have not met since the 26th of November, when we were all dancing together at Netherfield." (Chapter 34)
The author also frequently reveals the thoughts of other characters. For example, the following sentences from Chapter 2 present the concerns of Mrs. Bennet and Mrs. Lucas.
Mrs. Bennet was quite disconcerted. She could not imagine what business he could have in town so soon after his arrival in Hertfordshire; and she began to fear that he might be always flying about from one place to another, and never settled at Netherfield as he ought to be. Lady Lucas quieted her fears a little by starting the idea of his being gone to London only to get a large party for the ball. . . .
However, Austen sometimes keeps secret what a character is thinking in order to heighten suspense and keep the reader turning the page. The following passage demonstrates this approach:
But why Mr. Darcy came so often to the Parsonage, it was more difficult to understand. It could not be for society, as he frequently sat there ten minutes together without opening his lips; and when he did speak, it seemed the effect of necessity rather than of choice--a sacrifice to propriety, not a pleasure to himself. He seldom appeared really animated. Mrs. Collins knew not what to make of him. Colonel Fitzwilliam's occasionally laughing at his stupidity, proved that he was generally different, which her own knowledge of him could not have told her; and as she would liked to have believed this change the effect of love, and the object of that love her friend Eliza, she set herself seriously to work to find it out. She watched him whenever they were atRosings, and whenever he came to Hunsford; but without much success. He certainly looked at her friend a great deal, but the expression of that look was disputable. It was an earnest, steadfast gaze, but she often doubted whether there were much admiration in it, and sometimes it seemed nothing but absence of mind. (Chapter 32)


..
Themes

Travails of Courtship

.......In A Midsummer Night's Dream, Shakespeare wrote, "The course of true love never did run smooth" (Lysander, 1. 1. 134). That statement appears to sum up the theme of Pride and Prejudice. True, Elizabeth and Darcy, Jane and Bingley, and Lydia and Wickham all end up in what promise to be happy marriages. But they all had to overcome formidable obstacles to get to the altar.

Pride and Prejudice

.......Darcy exhibits undue pride at the beginning of the novel, believing he is superior to the Hertfordshire denizens, while Elizabeth exhibits prejudice, believing she correctly judges Darcy's character. But because she lacks substantial information about his background, she actually prejudges him. However, both later realize and acknowledge their shortcomings, preparing the way for their reconciliation and marriage.

Snobbery

.......Darcy, Lady Catherine, and Bingley's sisters all exhibit hauteur in the company of people they believe are inferior in terms of breeding, social status, education, and wealth. Only Darcy reforms his ways; the others remain insufferably arrogant.

Misplaced Values

.......Lady Catherine, Bingley's sisters, and other characters measure others according to their rank, money, property, and social connections rather than their integrity, compassion, humility, and other qualities.

Know Thyself

.......Pride and Prejudice devotes considerable attention to self-discovery. The ancient Greeks so valued self-knowledge that they inscribed the words "Know Thyself" at the entrance to one of their most sacred shrines, the Temple of the oracle at Delphi. At the beginning of the novel, both Elizabeth and Darcy are ignorant of their own shortcomings. Elizabeth readily perceives the faults of others but fails to perceive a serious character flaw in herself: her tendency to prejudge others, notably Darcy. Likewise, Darcy quickly recognizes the deficiencies of the people he meets but overlooks a considerable defect in himself: great pride. As the novel progresses, however, Elizabeth and Darcy begin to discover their own imperfections and eventually acknowledge and apologize for them. Knowing themselves, they realize, enables them to root out the pride and prejudice that has stood between them and then prepare the way for their life together.

Individualism

.......Elizabeth refuses to conform to the expectations of society. She tramps through mud to visit her ailing sister, no doubt well aware that her less-than-ladylike appearance will invite criticism. She refuses a proposal of marriage from Mr. Collins, who has a parsonage, an income, and the favor of Lady Catherine. And, as the pièce de résistance, she refuses the first proposal of marriage from the august Darcy—the handsome master of a vast estate. In all of her decisions, she acts on principle, eschewing the dictates of custom and society in favor of what her conscience tells her to do.

Reputation

.......In Pride and Prejudice, members of the upper classes generally wish to maintain their reputations as wealthy, cultured, and powerful citizens of the realm. Members of the middle classes, such as Mrs. Bennet and Mr. Collins, generally wish to enhance their reputations by linking their destinies with the high and mighty. Lydia Bennet threatens the aspirations of both upper and middle-class characters when she runs off with Wickham and lives with him out of wedlock. Her scandalous behavior threatens to ruin the reputation of the entire Bennet family and destroy her sisters' chances of marrying a respectable young man. Darcy comes to the rescue, of course, providing the wherewithal for Lydia and Wickham to marry. One may fairly wonder, though, whether Darcy acts out of goodwill or whether he wishes to purify a family into which he plans to marry.

.......The climax of a novel or another literary work, such as a short story or a play, can be defined as (1) the turning point at which the conflict begins to resolve itself for better or worse, or as (2) the final and most exciting event in a series of events. According to the first definition, the climax of Pride and Prejudice occurs the moment that Elizabeth begins to alter her negative opinion of Darcy. This moment occurs when Elizabeth reevaluates Darcy's character while perusing his letter (Chapter 36). According to second definition, the climax occurs when Darcy and Elizabeth admit their faults to each other (Chapter 58) and acknowledge their feelings for each other, preparing the way for their engagement and eventual marriage.

.

.
Austin's Writing

.......Austen writes lively and lucid prose. The vocabulary is relatively simple, and there are few, if any, obscure allusions. Chapters are short, and the author intersperses narrative and descriptive passages with dialogue to avoid the monotony of long blocks of type.
.......Although Austen frequently describes a character directly—as tall or haughty, for example—she just as frequently delineates him (or her) through what he says, what he does, or what he thinks. For example, we know that Mr. Collins is a sycophant because of his groveling praise of Lady Catherine. And we know that Caroline Bingley is a bumptious snob because of her unfair criticism of the Bennet girls.
.......In satirizing the English society of her time, Austin sometimes uses caricature. Collins, Lady Catherine, Caroline Bingley, and Mrs. Bennet are all cartoonish figures who had their real-life English counterparts in churches, in the drawings rooms of great estates, and in parlors of modest homes with mothers contriving to append their daughters to wealthy bachelors. The author draws her caricatures skillfully so that they act and sound—albeit with a goodly modicum of exaggeration—like people we know, people we love to laugh at, or people we love to despise.

.......At the Meryton dance in Chapter 2, Darcy seems incurably arrogant, every bit as toplofty as Lady Catherine in later chapters. But in Chapter 43, his housekeeper characterizes him as almost saintly, saying he has been a perfect gentlemen since childhood. What accounts for his "dual personality"? Before attempting to answer that question, let us first consider key passages in both chapters, the first attesting to Darcy's arrogance and the second attesting to his seeming impeccability.

Chapter 2

A conversation between Darcy and Bingley when the latter coaxes him to dance with one of the young ladies:
......."I certainly shall not. You know how I detest it, unless I am particularly acquainted with my partner. At such an assembly as this it would be insupportable. Your sisters are engaged, and there is not another woman in the room whom it would not be a punishment to me to stand up with."
......."I would not be so fastidious as you are," cried Mr. Bingley, "for a kingdom! Upon my honour, I never met with so many pleasant girls in my life as I have this evening; and there are several of them you see uncommonly pretty."
......."You are dancing with the only handsome girl in the room," said Mr.Darcy, looking at the eldest Miss Bennet.
......."Oh! She is the most beautiful creature I ever beheld! But there is one of her sisters sitting down just behind you, who is very pretty, and I dare say very agreeable. Do let me ask my partner to introduce you."
......."Which do you mean?" and turning round he looked for a moment at Elizabeth, till catching her eye, he withdrew his own and coldly said: "She is tolerable, but not handsome enough to tempt me; I am in no humour at present to give consequence to young ladies who are slighted by other men. You had better return to your partner and enjoy her smiles, for you are wasting your time with me."
Chapter 43
A conversation at Pemberley in which Mr. Gardiner asks the housekeeper, Mrs. Reynolds, about Darcy.
......."If your master would marry, you might see more of him."
......."Yes, sir; but I do not know when that will be. I do not know who is good enough for him."
.......Mr. and Mrs. Gardiner smiled. Elizabeth could not help saying, "It is very much to his credit, I am sure, that you should think so."
......."I say no more than the truth, and everybody will say that knows him," replied the other. Elizabeth thought this was going pretty far; and she listened with increasing astonishment as the housekeeper added, "I have never known a cross word from him in my life, and I have known him ever since he was four years old."
.......If what Mrs. Reynolds says is true—that Darcy never uttered a "cross word" since his childhood—what accounts for his abominable behavior at Meryton? Is he a Jekyll and Hyde? In a sense, perhaps. When Austen wrote the novel, England and other European countries were nervous about the outcome of the French Revolution. In that landmark historical event, the common people overthrew the monarchy and the established social order. Consequently, the upper classes lost their inherited titles and privileges; sometimes they lost their heads to the guillotine. Meanwhile, the English upper classes feared that revolutionary fervor would cross the channel and upset the social order there. As a result, many of the entrenched aristocrats became highly protective of their privileges and domains and looked with suspicion and disdain upon those beneath them in the social structure. Darcy's arrogance thus may well have been a conscious or unconscious expression of the prevailing attitude of long-standing aristocrats toward anyone who would invade their ranks—socially, militarily, or otherwise. In other words, in Meryton he may have viewed the gathered provincial folk as a potentially threatening group. Elizabeth, of course, was part of this group. Later, however, he began to view her as an individual--as he had always viewed Mrs. Reynolds and the others at Pemberley.

.......Unfair treatment of women is an issue in Pride and Prejudice. At the time that the novel was written, it was not uncommon in England for a property owner to will his real estate to a male heir with the condition that the heirs of succeeding generations also had to be male. If, in these succeeding generations, the current custodian of the estate had no sons (like Mr. Bennet in Pride and Prejudice), he had to bequeath the property to his nearest male relative (Mr. Collins, in Pride and Prejudice) even if he had at least one daughter.
.......This unfair practice was used at a time when society generally refused to allow women to become lawyers, physicians, bankers, architects, and so on. Consequently, the only way for many young women to prosper was to marry an affluent bachelor. This situation partly explains why Mrs. Bennet and other mothers, as well as marriageable young ladies, are preoccupied with discovering well-to-do bachelors, such as Darcy. Consider the attention he receives when he enters the dance at Meryton: "Mr. Bingley was good-looking and gentlemanlike . . . but his friend Mr. Darcy soon drew the attention of the room by his fine, tall person, handsome features, noble mien, and the report which was in general circulation within five minutes after his entrance, of his having ten thousand a year."

Study Questions and Essay Topics
Besides Elizabeth, which female character in Pride and Prejudice do you most admire? Explain your answer. .
Which female character do you least admire? Explain your answer.
Write an essay that compares and contrasts Elizabeth and Jane Bennet.
Write an essay that attempts to explain why Charles Bingley is so warm and friendly and his sister Caroline is so cold and condescending.
What characteristics of Lady Catherine are reflected in the appearance of Rosings Park?
When Darcy provides the wherewithal for Lydia and Wickham to marry, his action seems noble and selfless. Is it possible, though, that his sole motive is to maintain the reputation of the family into which he plans to marry? If Lydia and Wickham had refused Darcy's help and foolishly decided to live together without marrying, would Darcy have married Elizabeth?
In Chapter 47, Lydia writes in a letter to Harriet Forster that she and Wickham are bound for Gretna Green. Where was Gretna Green? Why was it a popular destination of young couples?
After the Meryton ball, Mrs. Bennet says she hopes Elizabeth never dances with Darcy if an opportunity presents itself. However, Charlotte Lucas observes that his pride is at least somewhat forgivable: "One cannot wonder that so very fine a young man, with family, fortune, everything in his favour, should think highly of himself." Do you agree or disagree with her observation? Explain your answer.

.